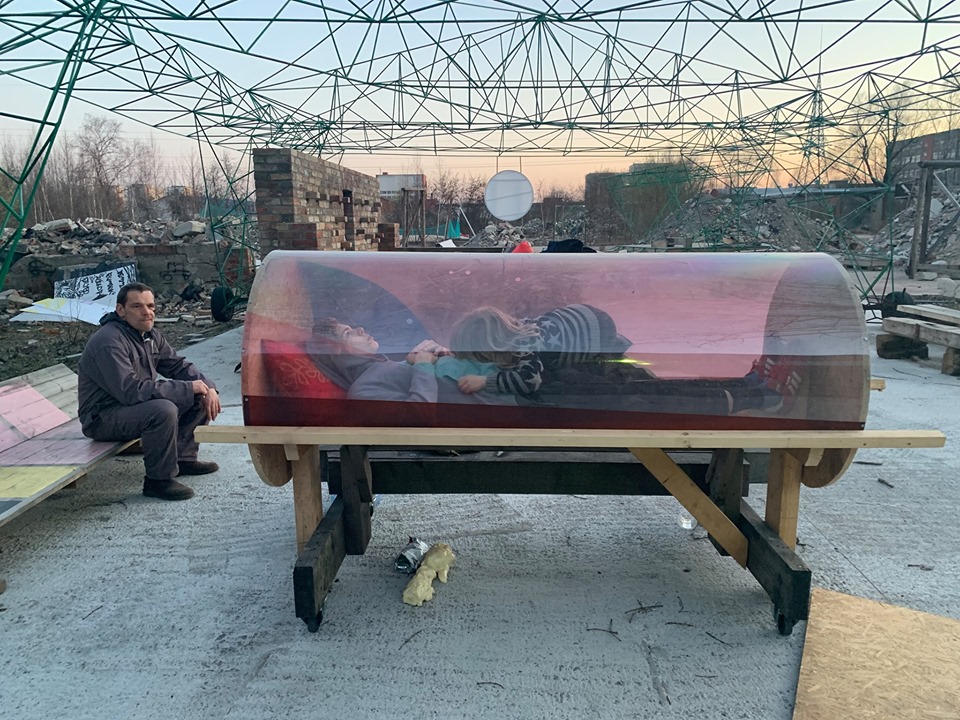 Image: Katrīna Neiburga
We are glad to announce a new cooperation with Ruine der Franziskaner Klosterkirche within a project of an upcoming exhibition Playground – for accepting your mortality / Neiburga & Eglītis with Jānis Noviks taking place between 25 May – 31 October 2019 at Klosterstr. 73a, 10179 Berlin.
Vernissage: Friday, 25 May 2019, 3.00 pm – 8.00 pm
The curatorial focus of this year's summer program is the medieval garden as a place of change and transformation. Against the backdrop of traditional ideas of the Garden of Eden and alchemical sciences, and the ancient desire to prolong human life, this year's exhibition and performance program of the Klosterruine investigates the myth of "paradise" and utopias of survival.
At the invitation of Solvej Helweg Ovesen and Dr. Ute Müller-Tischler, the artist couple Katrīna Neiburga and Andris Eglītis – together with Janis Noviks – created an alchemist and sculpture garden around the topic of immortality. The installation, that resembles a fitness landscape, creates alternative workout rooms and resting places to relax in situ. With the installation PLAYGROUND, the artists from Riga continue their interest in hybrid outdoor installations, merging ruins, sculptures, bodies, stages and urban landscape. Instead of dwelling on the prevailing mood of doom, PLAYGROUND wants to give visitors the opportunity to actively find a liveliness that includes reconciling themselves with mortality, not least their own. With minimal and analogue designs and garden tableaux, the artists create different stations and stages, including: a futuristic coffin, a slow carousel, a fern garden, a safety net, a heightened pulpit and a DIY bar.
For more information visit: