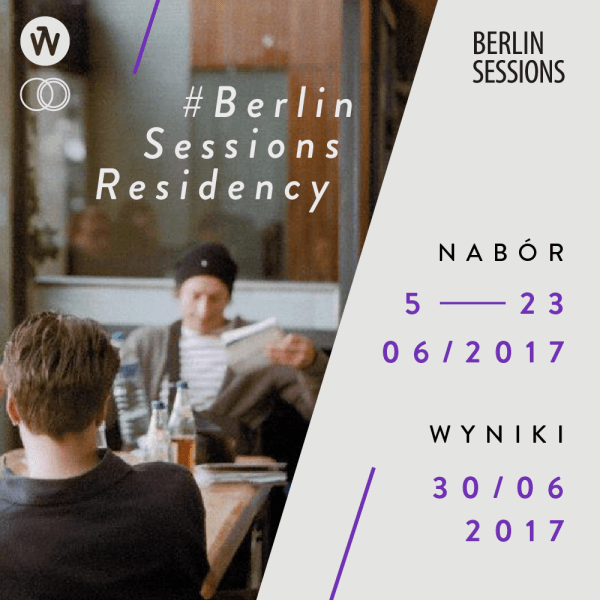 Berlin Sessions Residency is glad to announce its new cooperation with AIR WRO Artist in residence program. The partnership forecasts the launch of an open call for residency in Berlin. Therefore, cultural, artistic and academical actors from Wrocław and Lower Silesia are very welcome to apply.
The cooperation between these two cities is part of the AIR WRO programme 2017. The framework is dedicated to research on contemporary urban culture and identity.
The aim of the residency is mapping the city in order to find models of cooperations between organizations and Berlin's actors and citizens.
 What will happen during the residency?
First, residents attending the programme will have the opportunity to meet managers of exhibition spaces, festivals or cultural projects together with a representative of the government. Second, the residency period forecasts a series of talks and research of supporting structure for artistic projects in public spaces. Finally, the collection of all those examples will lead to building the framework for future project developments.
Moreover, at the end of the residency, a final event will take place – a discussion open to the public – during which the resident will present his or her work.
Who can apply?
Artists, curators, researchers, culture managers, journalists, activists and animators coming from, living, studying or working in Wrocław or Lower Silesia.
What do we offer to you?
Travel costs coverage up to 100 euro brutto;
Accommodation in Berlin;
Stipend for the total amount of 600 euro brutto;
Workspace;
Meritorical and production support, together with project promotion
Links