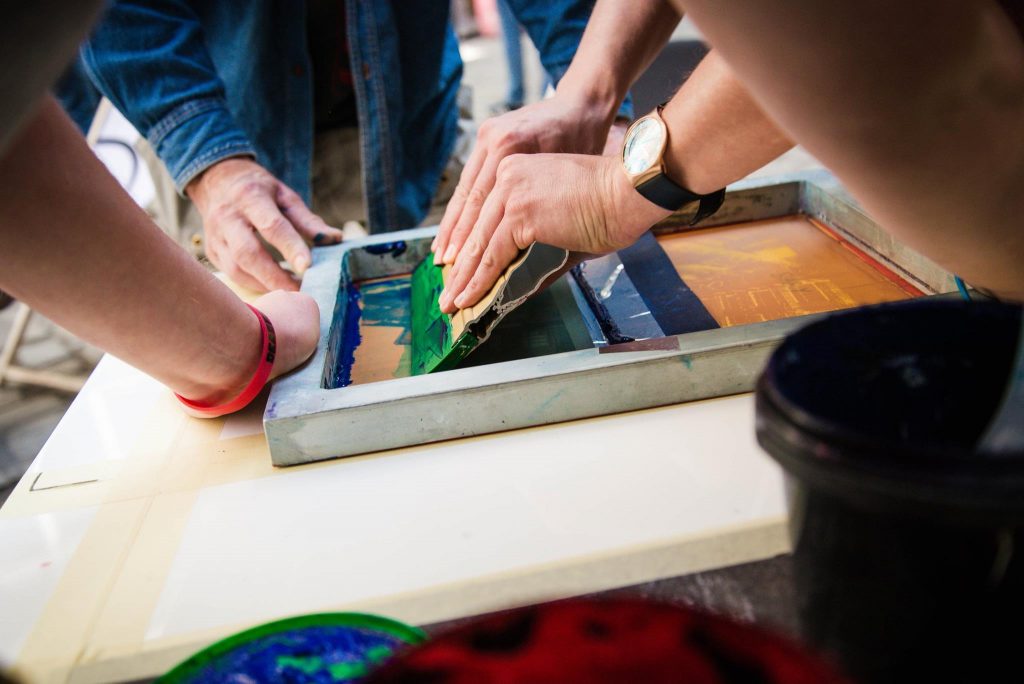 How to transfer skill sets, awaken creativity and offer a safe work environment? How can the ability to produce beautiful and useful objects connect with social inclusion and lead not only to existential security but also to self-consciousness, empowerment and responsibility? How to hack popular organization structures and implement functional models supporting socially engaged projects?
These and more questions will be discussed with specialists in the field who lead organizations for people in exile and people having an episode of homelessness in their lives.
30 of May 2018 (Wednesday)
Doors open at 7pm
End 9pm

Show me
Facebook Event
Conversation with Natalia Jerzak – pattern designer, artist and project initiator of ScreenPrint Gardeners – a pop-up, DIY screen printing workshop placed in MiserArt – a place for creativity and upcycled design (eg.Eco Bauhaus plant tables) run with the participation of people coming out of homelessness crisis, Coost – activist at Czentrifuga, screen printing workshop and a self organized coffee place for homeless in Berlin (Unter Druck – Kultur von der Straße e.V.), Benjamin Siepmann – social worker and a project manager of Rambler Street Fashion Label with designs by homeless youngsters. Moderation by Andrzej Raszyk.
Activists, Hackers, Artists, Designers, Policymakers, Project managers, Social workers and all people, who are interested in sustainable and socially engaged 'good practices' are very welcome to join the conversation.
Keywords: #design, #screenprinting, #siebdruck, #diy, #furniture, #skilltransfer, #socialimpact