Paweł Szroniak
Country
Poland
Funding organisation
AIR Wro
Year
2017
Paweł Szroniak, a curator in residence, is a researcher and literary theorist. Since 2013 he organizes a series of concerts "Rozkurz", which is dedicated to the experimental music.
Among his main interests and research topics are: history of avant-garde movements, small music, conceptual tendencies in contemporary art and unconventional examples of music notation, especially text scores.
Szroniak has been collaborating with numerous cultural institutions and festivals, including Museum of Art in Łódź, 
Wrocław Contemporary Museum, 

BWA Wrocław – Gallery of Contemporary Art

, Sanatorium of Sound Festival (Sokołowsko), Festival of Theatrical Music (Jelenia Góra), Mikrofestiwal – 

Festival of New Poetry (Wrocław). In 2016 he was managing editor of the #29 issue of Glissando magazine. Lives and works in Wrocław.
Rogelio Sosa & Mike Majkowski
rozkurz concert series
(Photo. Kazimierz Ździebło)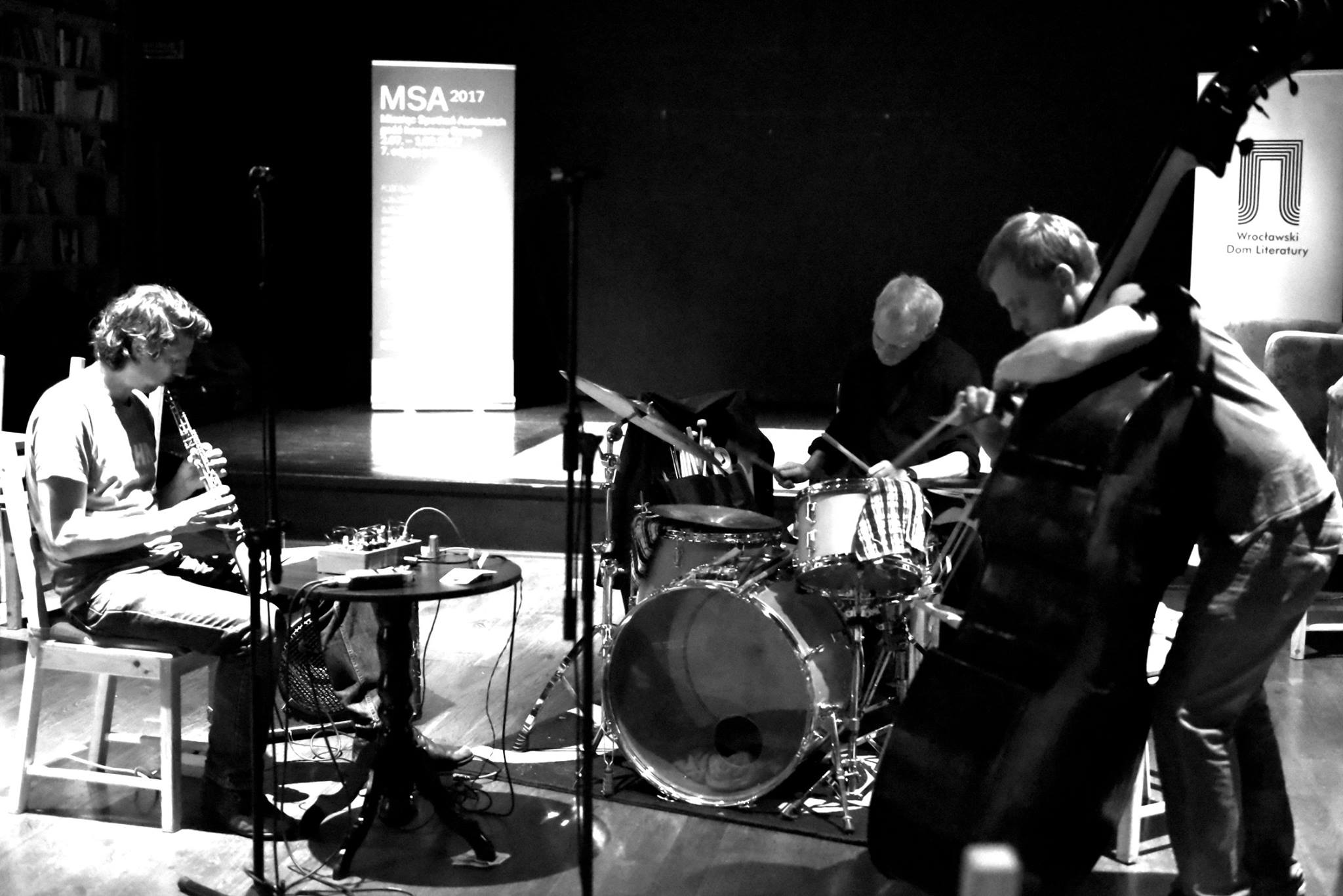 Oceans roar 1000 drums
rozkurz concert series
(Photo. Kazimierz Ździebło)