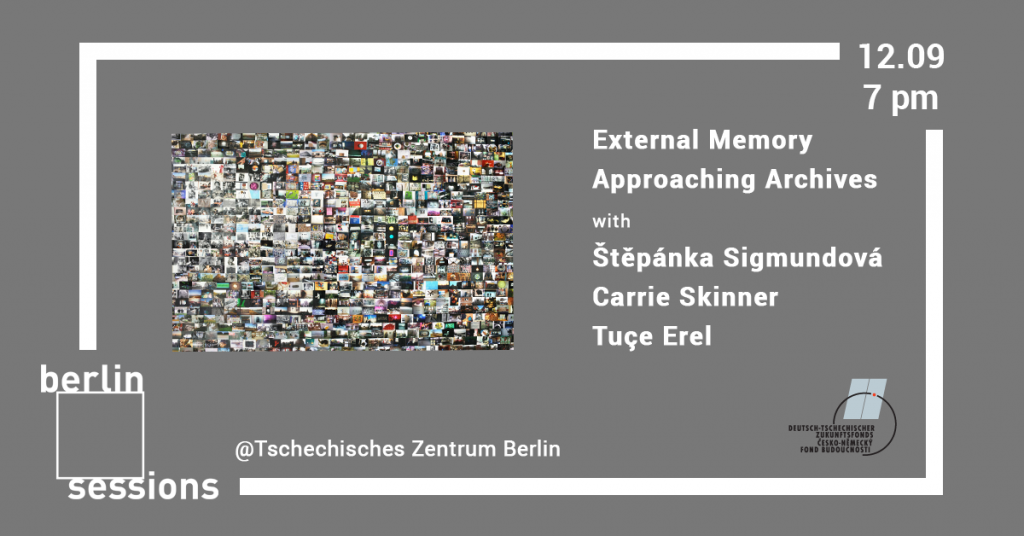 Together with Tschechisches Zentrum Berlin we would like to cordially invite you to a conversation on the topic of personal and collective archives built by artists, organisations and art institutions. Examples of the broad subject are highlighted by practices of Czech artist Štěpánka Sigmundová and Scottish researcher, archivist and artist Carrie Skinner. The conversation will be chaired by a Turkish, Berlin-based curator Tuçe Erel.
12.09.2018
Wednesday
7 pm
Tschechisches Zentrum Berlin
Wilhelmstraße 44 / Eingang Mohrenstraße
10117 Berlin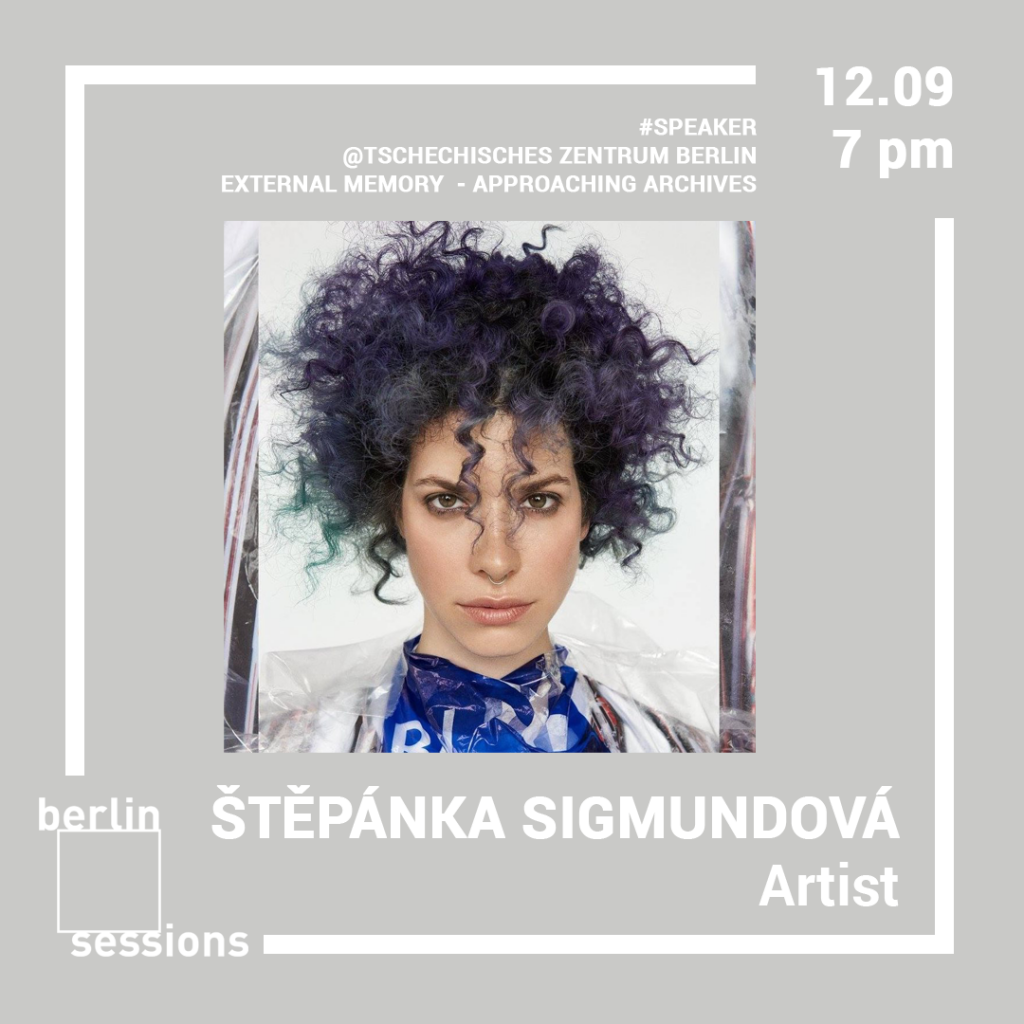 Štěpánka Sigmundová focuses in her artistic work on two closely-linked long-term projects portraying the overall effort to collect and preserve memories. This arose after the floods in June 2009 damaged the house in which she was born. One of the few things saved from the ground floor were photographs of her great-uncles serving in the RAF during World War II. After washing and drying muddy photographs and diaries – the vast majority of other subjects ending up in waste containers – it became clear to her that photography is the only trustworthy medium. She began to obsessively photograph everything around her to preserve and maintain the memories. Over time, the auto-therapeutic effect faded, but the interest and fascination with the medium itself prevailed. Štěpánka Sigmundová will be an artist in residence of the Berlin Sessions Residency in September, organised in collaboration with the residency programme AIR FUTURA Prague and supported by German-Czech Future Fund.
http://stepankasigmundova.com/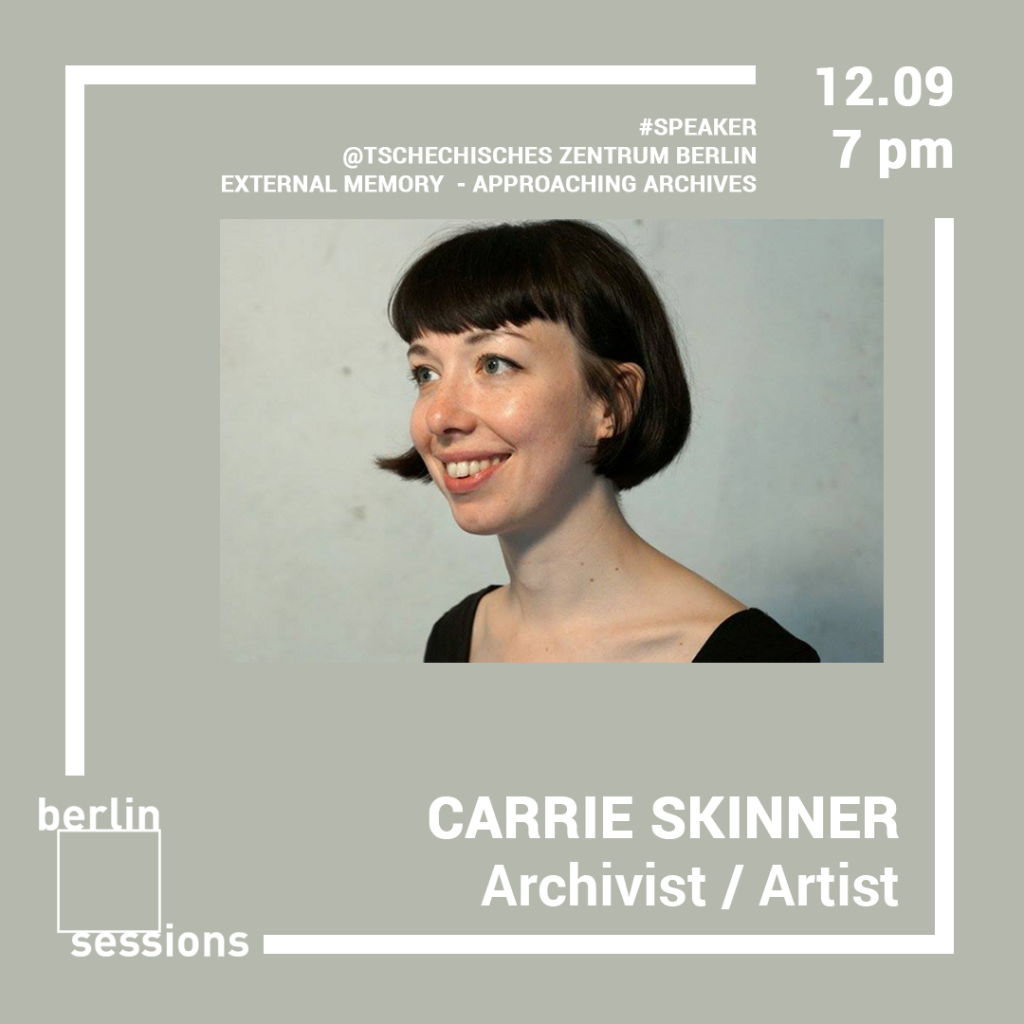 Carrie Skinner gained a hands-on experience working within the institutional archive and collection of the Glasgow School of Art. She has developed an extensive practical understanding of cataloguing, object handling and database management. Recently her interest shifted towards studying smaller independent and alternative archives. She explored archiving approaches by artists and art organisations including Transmission Gallery and Patricia Fleming Projects Studio. During a three year project with the Centre for Contemporary Art Glasgow she researched and took part in developing an alternative archive methodology for sources relating to the Third Eye Centre (1975-1991) and CCA (1992-the present). All the outputs and catalogue can be found online.
http://www.glasgowmiraclearchives.org/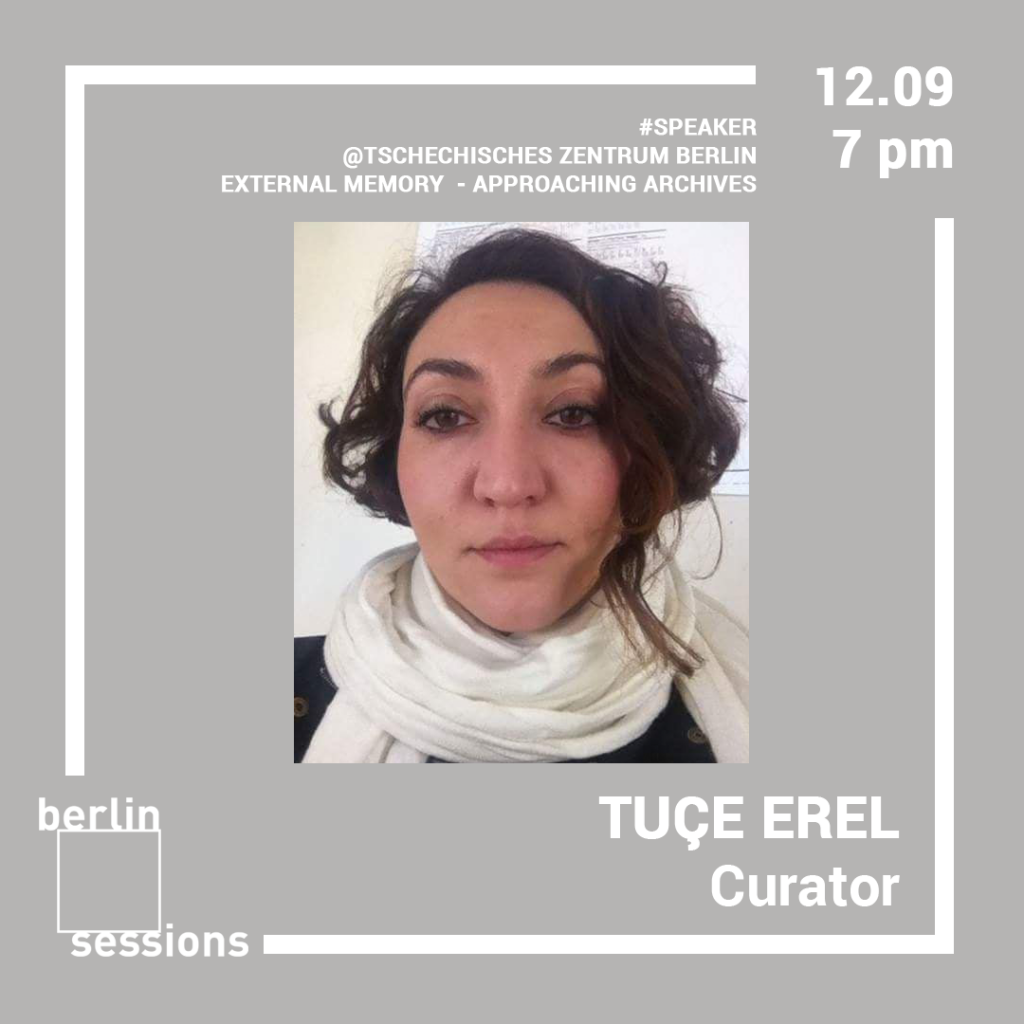 Tuçe Erel is a curator, art writer and art professional, based in Berlin. She studied Sociology at METU (2005), and Arts Theory and Critic (MA program) at Anatolian University (2009). She did her second MA in Art Arts Policy and Management (with curating pathway) at Birkbeck College (2015). Her curatorial interests are archiving practices, ecology, anthropocene, post-human and post-digital theories. She was at the curatorial team of Quiet Cue. She is a member of Top e.V. since December 2017 and organizing events at Top Transdisciplinary Project Space.