Paki Paola Bernardi
Country
Milan, Italy
Program
Time&Space
Year
2019
Instinctive gesture is the core of my expression and the main focus of my artistic research. My journey begins with classic studies, followed by a long and comprehensive illustration and graphic design training, and then continues with the encounter with the 'fine arts', printmaking above all, and more recently ceramics, both in some way complex, obscure and mysterious.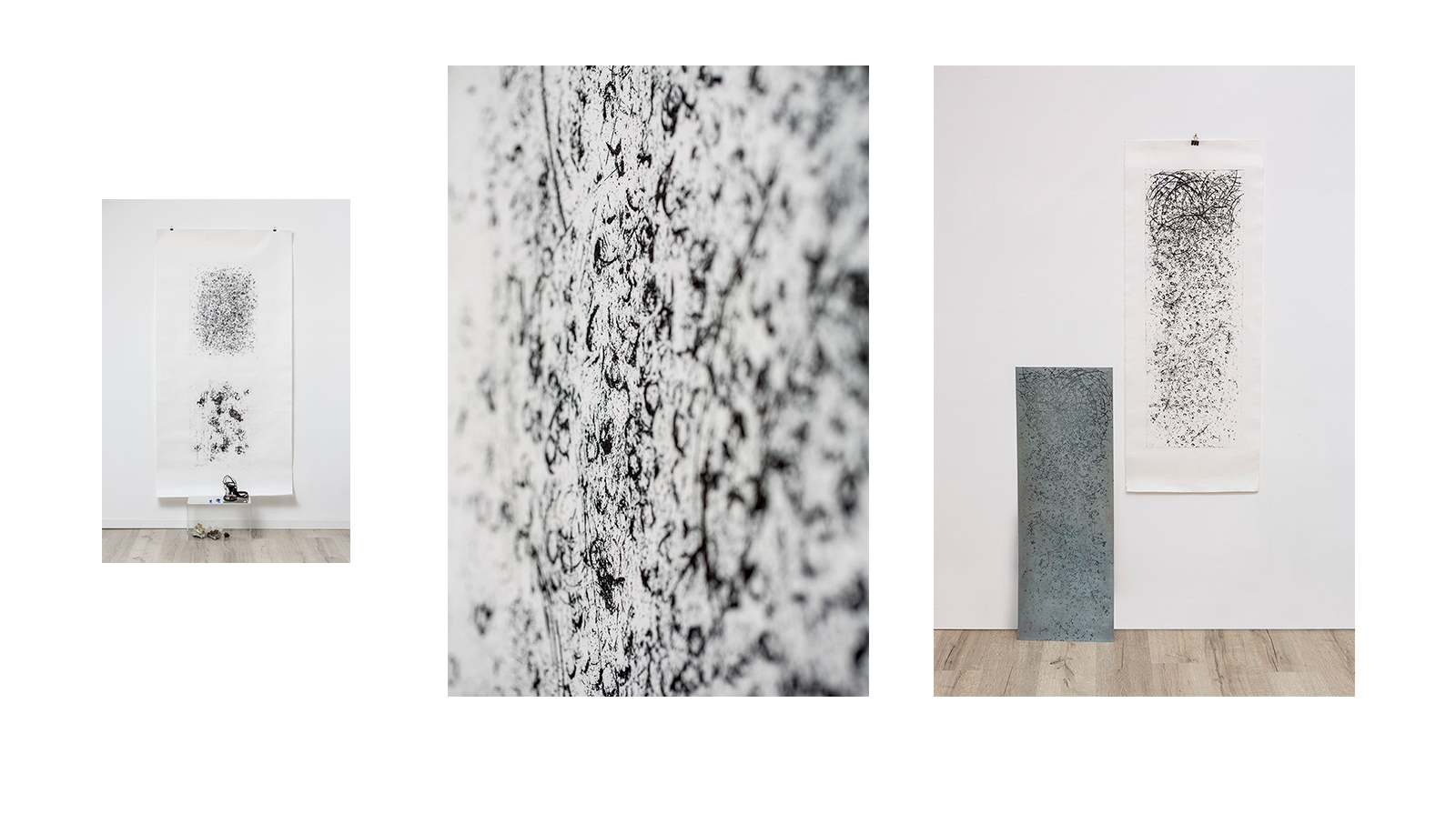 As with many other girls my first love was dance, never abandoned, the natural accord at a rhythm, the music, the presence. My research is into spontaneity, where inward perception and listening are essential, and where the movement is unfolding as a continuous revelation: the body knows how to intone the qualities of emotions and tell it. And if my work is often the result of a performance, the practice of the arts evokes and sets the scope of the ritual: the gesture that transforms and transforms according to a certain order through successive passages.
This idea fits perfectly with the etching procedures – plate inking, cleaning, passage to the chalcographic press for printing – to which I add further treatments, such as burns and gold leaf.
Then the shoes. Some of the tracks are the material imprints of the heels that move, led by raw emotions and feelings, and often those signs and scraps produce stratified and soft figurations, grey vapors and depths of floors, that I then later tame by using gold and copper leaf and soft Washi paper. And in the same way as a dance, the final image must bear the trait of spontaneity, whatever the emotion from which it originated.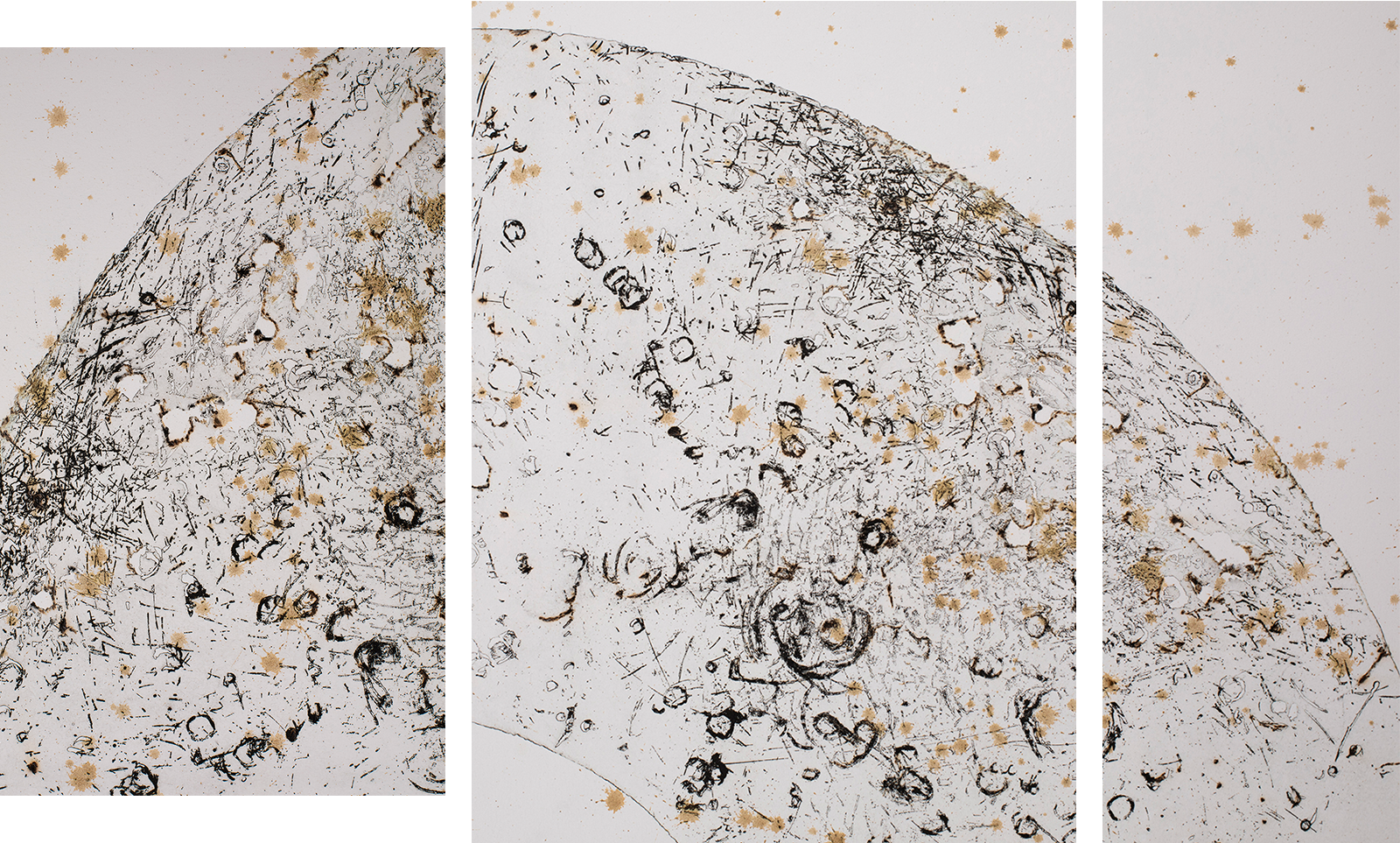 Tempi Intermittenti 07 – etching printed on Hahnemuhle paper + henna powder and burns / paper size 125 x 132 cm / 2019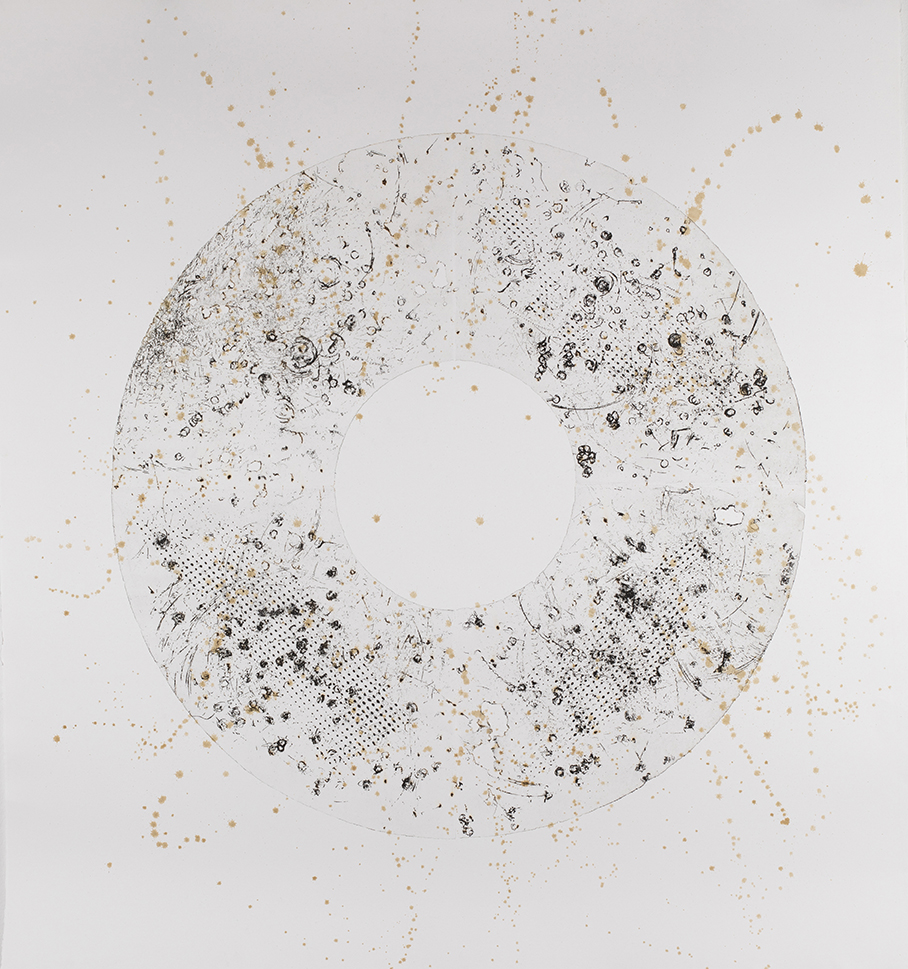 Tempi Intermittenti 07 – etching  printed on Hahnemuhle paper + henna powder and burns / paper size 125 x 132 cm / 2019